A Beginner's Guide To Folding Camping Chairs
The first batch of folding camping chairs was created by Frederic Arnold in the year 1947. From then on, these chairs have evolved greatly to suit the changing needs of every generation. Nowadays, a camper has the privilege to choose better and wider versions of camping chairs so that their camping will not only be fun, but worry-free and memorable as well.
Things to Consider When Buying Folding Camping Chairs
Below is a checklist that you can use the moment you start a journey on finding your next camping chair.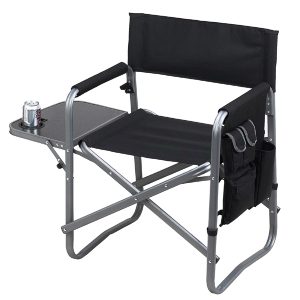 Size

– Decide on how big your folding chair should be. Like folding lawn chairs, they usually come in standard sizes; however, there are also several models that are designed with bigger frames and double seating space like those in double folding camping chairs. Bigger models will require you to pay more though, so keep this in mind when choosing a particular size. Not only for adults, folding chairs for kids are available as well which is very ideal if you have a kid that comes with you every time you have an outdoor trip.
Fabric

– A decent folding camping chair should be water-resistant, if not fully waterproof so that you can go all the way even if the rain concurred with your outdoor activity. The right texture is important as well, especially if you or your family member has sensitive skin.
Comfort

– A comfortable camping chair should give you a floating feeling as you sit on it. During hot days, the chair should provide adequate ventilation so that you won't get sweaty; however, it should also keep your back warm when the weather gets chilly.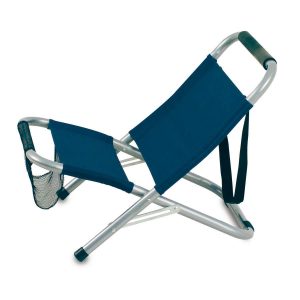 Additional Features

– Apart from ensuring the durability and comfort of your camping chair, it also pays to consider some valuable add-ons that may come in handy whenever you need to use them. For adults and couch potatoes out there, a good option that you can go for is folding camping chairs with footrest. There are folding camping chairs with side table as well, which is very useful especially if you are planning to use the chair not only for sitting.
And that was the ultimate guide on folding camping chairs for beginners. By taking your time in pondering about these factors, you will never go wrong the next time you are purchasing another one. Most probably, you will be happier and more satisfied with the pieces you came up with.